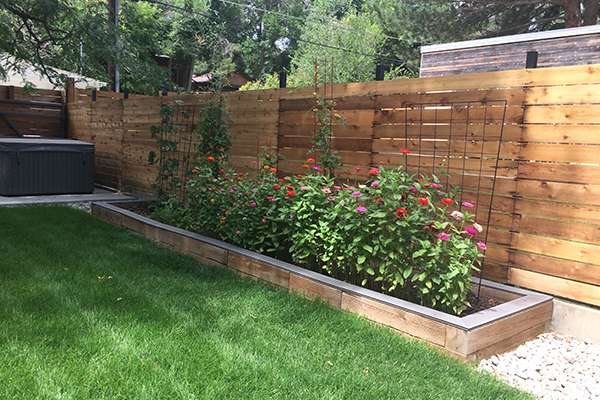 Did you know that first-time homebuyers spent $33,800 to renovate their homes in the last couple of years? Millennials like to get their hands dirty and do DIY projects around their homes which is great.
Yet, big projects aren't fun and better handled by professionals.
Does your next project involve installing a new fence? Here's how to find the right Denver fence contractor and why it's important.
Research
Before interviewing Denver fence contractor, you can learn a lot about the company from a first impression. Here are some red flags to keep an eye out for,
A professional company has a receptionist answering calls and booking appointments. It should not be a generic answer to the call if so, hang up.
Make sure the company has a legit address.
Check listings with the Better Business Bureau. This is a free service so take advantage of it.
Because a company didn't show up first in Google, doesn't mean they're bad.
Sit-Down Interviews
Don't go with the first fence contractor you talk to. Ask to meet them in person and keep these items in the back of your mind:
Is the contractor pushy?
Are they requiring you to give them cash up front?
Did they give you a written estimate? If they will not give you one, kindly say that you don't want to do business with them.
Necessary Questions
Grab a pen and paper because there are more questions to ask:
What materials does the fence contractor recommend and why?
What are their procedures?
What is their track record for finishing jobs?
Do they finish on time? What are the setbacks?
Do they provide any type of warranty?
Are they replacing or repairing?
Will any of the current materials you have recycled?
Look up reviews online to see what experiences other people have had.
Guarantees
A reputable company provides a guarantee on their work. Ask the fence contractor about any guarantees that he provides for the job.
When it comes to signing the contract, make sure that you protect yourself. Have the Denver fence contractor draw up the cost, timeline, and who handles what jobs during the project.
You and the fence contractor should be in an agreement before anything starts.
Sign and date the contract and ask for a copy. The best thing is to have something in writing in case something happens.
Payment
Now that everything is in place, it's time to find out what the company policy is on payment.
Some companies need full payment up front, while others make you do partial payments or pay when they complete the job.
If you have to, does the company finance? Do they accept credit cards and if so, which ones?
Hiring a Denver Fence Contractor
Now that you know what it takes to find the right fence contractor in Denver, write down what you're looking for.
Make a list of the pros and cons of each company you talk to.
If you're looking for a reputable company, consider A Straight Up Fence Company. Contact us today for a free estimate and put your trust in us!